Disability Service Standards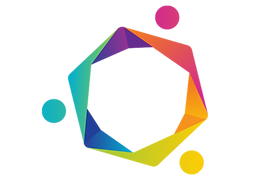 Let us know how we are going!
You have heaps of them! And at Liberty Disability Services it is important to us that you know and understand your rights, so we are here to support you and to provide encouragement, guidance and assistance in choices that you make.
You have the right to:
respect, dignity and to full participation in society.
receive a service that allows you to maximize your choices for social participation and cultural inclusion.
privacy and confidentiality of any personal information and records
uphold your right to make decisions including medical treatment or other interventions
to try new things, and we will assist you to do so whilst ensuring that you are treated fairly and independently
talk freely and express your thoughts, opinions and choices.
We take feedback and complaints very seriously. If we are doing something you are not happy with or prefer to do differently, we need to know. We are committed to a high standard of inclusion for all our participants and hear your complaints or ideas on better ways to provide service and encourage you to talk to us. In fact, it's your right and we regularly hold participant feedback forums to ensure we are still providing the expected services. Let us know if you would like to join in.
It is your right to complain and give feedback without discrimination or negative consequences, and we will keep you informed throughout the complaints process, we will inform you of the outcome and the reasons behind it. We are committed to continuous improvement and without your input, our services wouldn't be about you.
You have a right to receive quality services from all service providers you engage with. This means with every access point you communicate with, you should feel part of a professional and well managed organisation. At LibertyDisability Services we will always endeavour to meet all service standards and maintain excellent service management by working closely with our participants to strengthen our systems and to ensure positive outcomes are achieved.
We strongly believe in education and ongoing training for our staff for continuous improvement of services. Your feedback, our organised standard operating procedures and excellent communication between the team and participants are all key to our service management. Feedback and being responsive, as well as the opinions of other people with disabilities, families and carers, will help us to continuously improve our programs and maintain the high quality service that we offer.
Participation & Inclusion
At Liberty Disability Services our aim is to help you to understand you are a valued member of the community. We can assist you to access services, social inclusion programs and many activities within our community. Whatever your choice is, we can help and guide you to fulfill your potential.
At Liberty Disability Services we will also respect your cultural background, sexual identity and choice of difference and understand the needs and requirements that may come with it.
You have every right to know all about our services, to seek and find the service you need and have access to the support you require fairly and equally. Please ask about using any services and if it is not available, we'll let you know the reasons why.  We will be here to assist anyone enquiring about our services, with support and advice of a referral to another provider if required.  We have a variety of ways that you can communicate with us as well, making sure you can get in touch easily about accessing our services
We want to know what is important to you so we can make sure you achieve your goals and outcomes. Liberty Disability Services respects the things that are important to you, such as your family, your hobbies, your religion, your community, your language, your sexuality and your culture.We will support you every step of the way in making sure a Liberty Disability Services coordinator, stay or program is helping you reach your goals, the way you want to and with whom you want involved. With our assistance, we can recognise where you may need extra support to achieve the best outcomes possible for you!