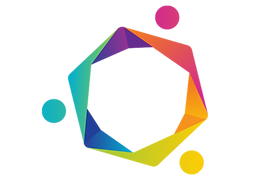 Liberty Disability Services was founded in 2018 and is a collaboration between Directors Elle, Kathie and Amanda.
Having worked in the community and disability sector for some time, Elle was passionate about working with at-risk youth and taking on the complex cases that were often overlooked. Acknowledging that there was a lack of provider support for this it was the drive for change that saw Elle bring Liberty Youth Services to life.
It was at the same time Kathie and Amanda were recognising gaps in service delivery and it was through their passion to provide quality support that P.O.P Disability was developed.
The stars aligned and through a mutual desire to provide a professional inclusive service for a sector we are so passionate about, the collaboration between Liberty Youth Services and P.O.P Disability was born, giving you what we are known as today; Liberty Disability Services.
We celebrated NAIDOC Week 2023 with an array of activities, including a morning tea event. Here, we voiced a promise to First Nations people that we wouldn't stand in solidarity for just ONE week a year.. but do our best to support Aboriginal and Torres Strait Islander peoples every single day… and in particular, our First Nations people with a disability.
We know the importance of accountability and action, so we have formally produced and signed a written commitment that states WHAT we are doing to support and HOW we are going to achieve this.
Liberty Disability Services recognizes that we live, love, laugh and breath on Aboriginal land and water. We acknowledge our First Nations people; the Aboriginal and Torres Strait Islander peoples as the first people and owners of the land and seas of Australia.
We make our commitment to the spirit and beauty of our First Nations Elders, past, present and emerging, including our First Nations peoples with a disability. We commit to deliver our services with respect, consideration and to always have First Nations Peoples at the forefront of our decisions and actions.
We will listen and learn from Elders, we will involve First Nations voices, ideas and knowledge in our decision making, we will know and feel the land we walk and wheel on, and we will embrace and respect the sea we swim.
Always was, always will be.
To view our full commitment click on the button below.
Meet the Liberty Disability Services team. Each of these passionate and enthusiastic individuals are dedicated to supporting our participants and their families.
Amanda brings an energy to Liberty Disability Services like no other. After years of extensive experience in Disability, employment, welfare and training she is passionate for change and driven by empowering people to have the opportunity to reach their goals. Amandas drivers are for Equality, Inclusivity and Diversity, she jumps at every opportunity to stand for human rights and has a particular interest in Aborignal and Torres Straight Islander rights. 

In addition to her role as Director, Amanda leads Liberty's PRIDE team who are currently undertaking the process of Rainbow Ready road map certification, plans for the MIDSUMMA parade 2024 and ensuring an all inclusive, safe space for Liberty team members and participants.
Kathie brings to Liberty Disability Services 20 years of experience in the sector, she has a passion for providing quality and transparent care. As someone who has lived experience , Kathie brings a wealth of knowledge to the Liberty team and has been working within the NDIS framework since 2015 (pilot).

Kathie's primary focus is to ensure PWD voices are the first heard in any conversation around the support they receive and how they are delivered. Kathie's current focus  is to ensure people with a disability have access to cost effective and efficient services which meet there requirements.
Elle brings over 15 years experience working within the communications, policy and advocacy space in a diverse range of areas including the Disability sector having worked in Canberra at Parliament House influencing policy at a national level. Passionate about community engagement and creating change, Elle is driven by achieving positive outcomes for participants and their families whilst advocating for their individual rights to have choice and control over their lives. Elle brings diverse experience to the Liberty team and is passionate to make a difference.

In her role of Director, Elle will be focusing on ensuring Liberty Disability Services provides quality and reliable support to our participants. Within this role Elle will also focus on ensuring to educate and empower our workforce to continue providing excellent support to members of our community and give them opportunities to grow their careers in the sector. Elle also holds responsibility for Liberty Disability Services marketing and communications, which is an area she is looking forward to growing!